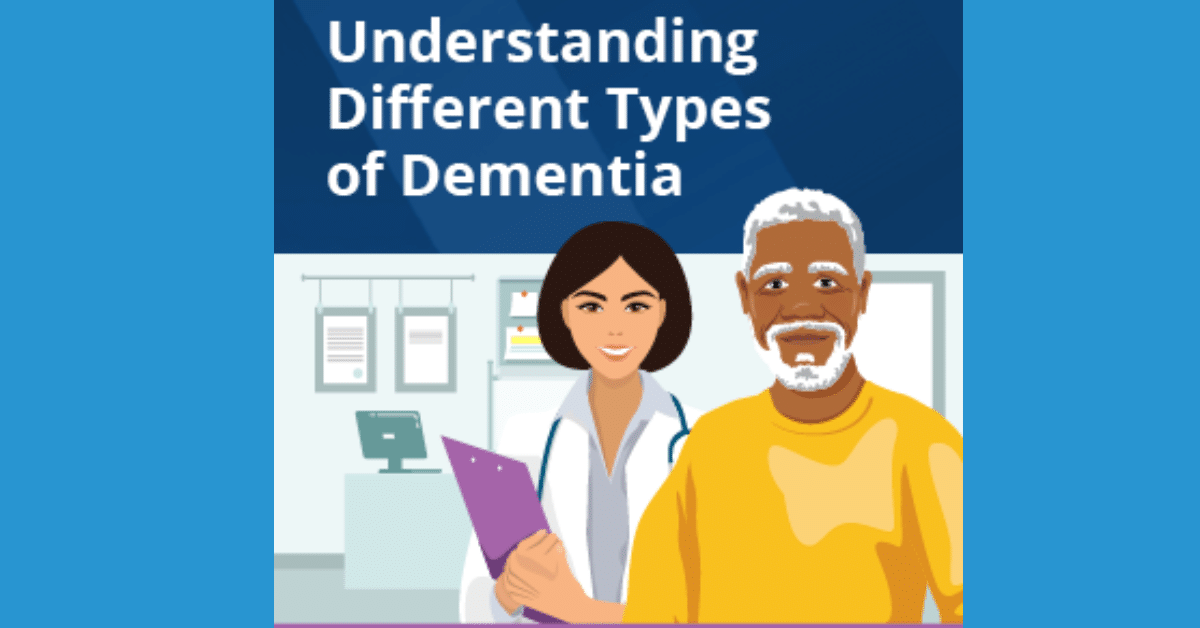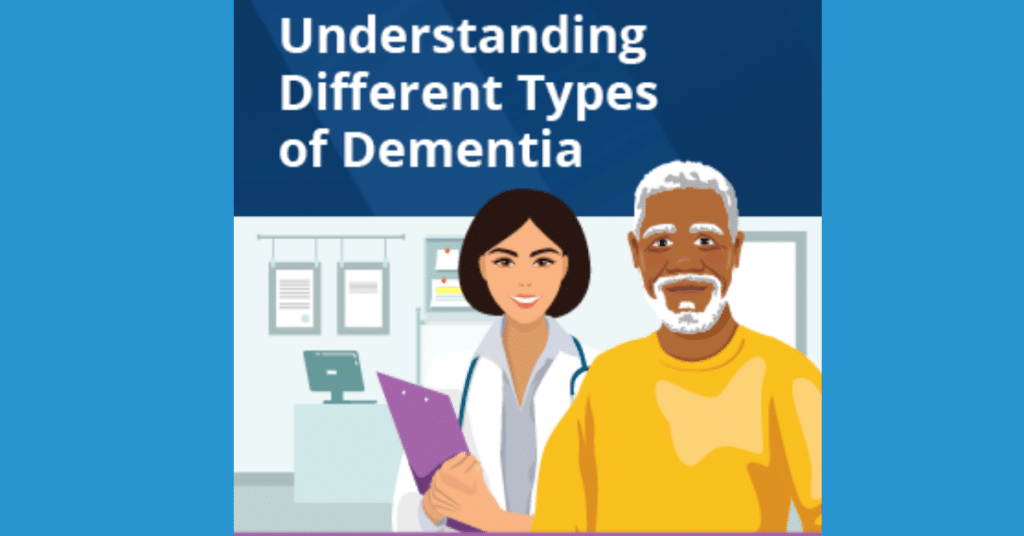 1. What is the difference between Alzheimer's disease and dementia?
Share this infographic and help spread the word about understanding different types of dementia.
Alzheimer's disease is a type of dementia. Dementia is a loss of thinking, remembering, and reasoning skills that interferes with a person's daily life and activities. Alzheimer's disease is the most common cause of dementia among older people. Other types of dementia include frontotemporal disorders, Lewy body dementia, and vascular dementia.
2. What are the early signs of Alzheimer's disease?
Memory problems are typically one of the first signs of Alzheimer's disease, though different people may have different initial symptoms. A decline in other aspects of thinking, such as finding the right words, vision/spatial issues, and impaired reasoning or judgment, may also signal the very early stages of Alzheimer's disease.
Mild cognitive impairment, or MCI, is a condition that can also be an early sign of Alzheimer's disease — but not everyone with MCI will develop Alzheimer's. In addition to memory problems, movement difficulties and problems with the sense of smell have been linked to MCI. If you have MCI, it's important to see a doctor or specialist regularly to monitor any changes in memory or thinking .
Learn more about the signs of Alzheimer's disease.
3. What are the stages of Alzheimer's disease?
Alzheimer's disease progresses in several stages: preclinical, early (also called mild), middle (moderate), and late (severe). During the preclinical stage of Alzheimer's disease, people seem to be symptom-free, but toxic changes are taking place in the brain. A person in the early stage of Alzheimer's may exhibit the signs listed above.
As Alzheimer's disease progresses to the middle stage, memory loss and confusion grow worse, and people may have problems recognizing family and friends. As Alzheimer's disease becomes more severe, people lose the ability to communicate. They may sleep more, lose weight, and have trouble swallowing. Eventually, they need total care.
To read about the other frequently asked Alzheimer's-related questions, from the National Institute on Aging, CLICK HERE.