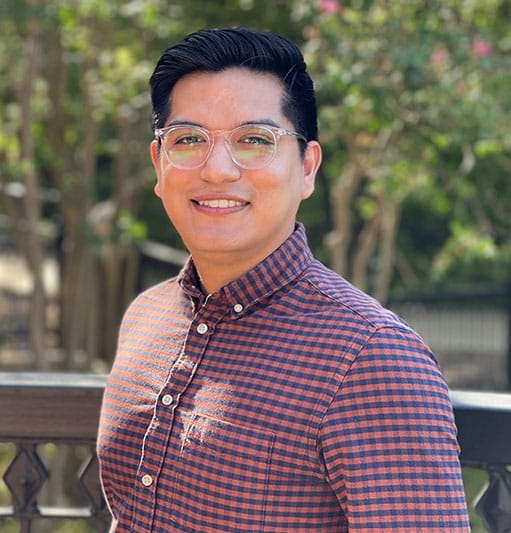 Ruben doesn't just come up with ways to keep residents busy. He believes in making fun and exciting moments for residents and families that continue their relationships, as well as challenge and engage them. It's a big reason why he was drawn to Solera. "Solera is different with the types of technology we utilize, and the how we offer hospitality-driven service," he says.
With several years of experience in activity planning to his credit, Ruben most identifies with the core value of creativity. "I am always looking for unique ways to draw and capture a person's personality and individuality with activities and outings." Being able to create something that hasn't been done before is what Ruben strives for every day.
Ruben has a BA in Kinesiology from St. Edwards University. Guilty pleasures are reality television and game shows, particularly answering questions on Jeopardy. He also enjoys trying out restaurants with his wife and exploring tails around Austin with his canine companion.
When it comes to the perfect vacation, Ruben's already done it: honeymooning with his wife in Hawaii. Hiking up mountains and trails to see waterfalls, then "sitting on the beach with a mojito in my hand" is his idea of the dream trip.