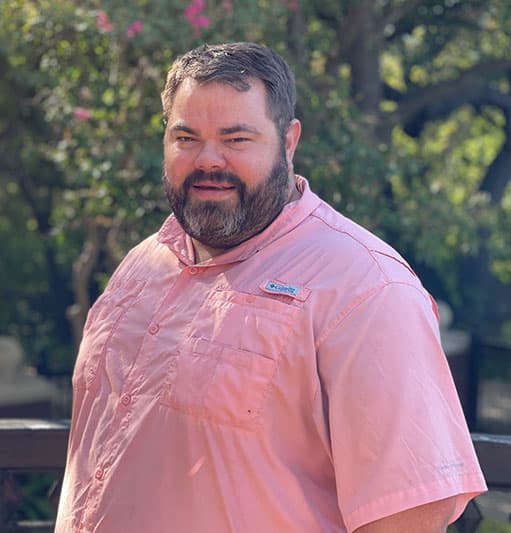 Building Operations Director
Being resourceful comes naturally to Kyle. He enjoys dealing with different situations that arise each day and keep him on his toes. It's probably why creativity is the core value that speaks strongest to him. "I am constantly looking for new ways to help our residents live maintenance-free. Not everything is an easy fix and you must be creative to find a resolution," says Kyle. "I want to help keep the community safe from a maintenance standpoint and also maintain good relations with our residents."
Kyle has several years of experience in construction and multifamily maintenance. He also is a US Army Veteran, having served six years as a Military Police Officer. He and wife, Ashley, have two daughters, Ella and Georgia, and they are expecting another. Kyle loves family time and also enjoys all sports.
Perfect vacation? He'd like to own a lake house someday for relaxed weekend getaways.
Hidden talent? Throwing a marshmallow over a house, then running around the house to catch it in his mouth without it hitting the ground. Now that's creativity!