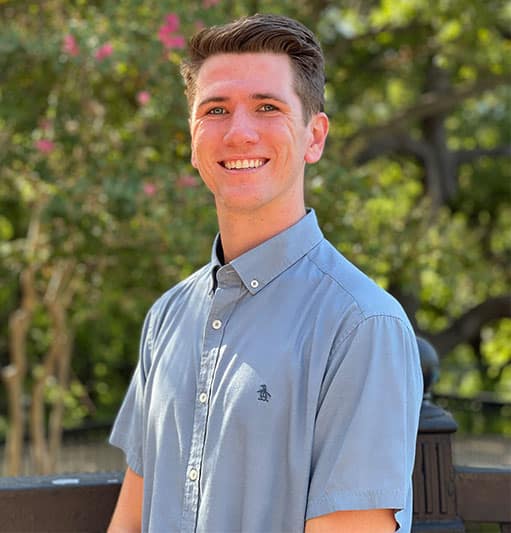 Business Operations Director
Having a meaningful purpose in work. Spending time and energy on something you truly care about. Knowing you are impacting someone's life. For Duke Mahr, working with, learning from, and enriching the lives of seniors is what makes his position as Business Operations Director at The Reserve so rewarding.
"I was attracted to Solera after learning how they value hospitality and the ways in which they are disrupting the industry," he says. Innately curious, Duke says he often questions how and why things work the way they do—so being part of an organization that fosters innovative disruption and creative problem solving "is sublime!"
In his position, Duke oversees Human Resources, Accounting and Financial Operations. His ultimate goal? "Delivering exceptional care, service and hospitality to our residents and families. Knowing I can help support and guide them is what I enjoy the most." Prior to his years in senior living, Duke held various roles in hotel operations, and has garnered significant knowledge of restaurant operations. He received his bachelor of science in Business Administration from the University of Denver.
Spare time for Duke could be camping or hiking outdoors, enjoying the food and beverage scene of Austin, volunteering at the Austin Animal Center, and weekly trivia. He holds a Wine Spirit and Enthusiast Trust (WSET) Level 2 Certification in Wine, Spirits, Beers and Sakes and has even made his own home brew. He's also a former competitive snowboarder and has cooked for celebrities.
Perfect vacation: Anywhere in Central America or South America, exploring indigenous cultures, foods, and the great outdoors.