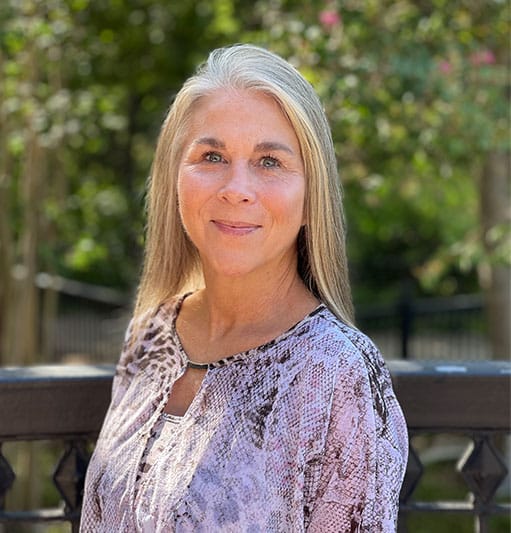 Dee isn't satisfied just to work with residents in memory care, she wants to see some grins. "What I most enjoy is seeing a resident happy and smiling. When I can put a smile on their face, I feel my purpose is complete." As a teenager, Dee spent a great deal of time around her grandfather, who had Alzheimer's. "That started my passion of working with the elderly and eventually, in specializing in neurological disorders like dementia."
For her, it comes down to compassion, which she says is vital for working with seniors. Communication, commitment and creativity also come into play. In fact, creativity is a personality trait that has always come in handy for Dee. She learned to water ski at the age of four. She loves to play all sports, especially basketball. Her first job was parking airplanes.
Dee has 25 years in senior living, including the last 9 in dementia. She is a Certified Care Manager by the NACCM and a PAC Certified Consultant. She received a BA in Psychology from the University of Texas and an MS in Dementia and Aging Studies from Texas State University.
Spare time? You'll find Dee watching movies, playing sports with her daughter, and reading books. She also loves playing with her Chesapeake Retriever, Texas Heeler, and Chiweenie. Dream vacation is a European excursion that culminates on a beach in Greece.