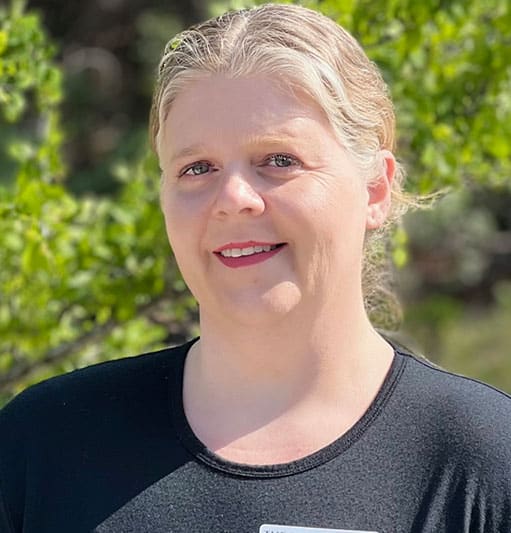 Business Operations Director
Sometimes, something comes along that you just can't pass up. That's how it was for Cynthia.
"As soon as I saw the opportunity with Solera Senior Living, I knew I wanted to be part of it. The core values are amazing; I relate most to commitment. All our residents deserve the very best of us each and every day," she says. For Cynthia, that means not only thriving as Business Operations Director at The Reserve, but also making a difference in the lives of residents. "It's the perfect blend for me."
Combining a love for serving people with a knack for business comes naturally for Cynthia, who is originally from the East Coast but has lived in Austin since 2008. Her background includes working in state services and holding administrative positions in healthcare. She studied at Southern New Hampshire University with a concentration in Business Administration and Human Resources Management.
In her spare time, Cynthia loves being with her husband and daughter, as well as her two Great Danes. Her passion: anything Disney. Movie she'd watch 1,000 times: Notting Hill. Hidden talent: playing piano, piccolo and the flute. Dream vacation: Greece.